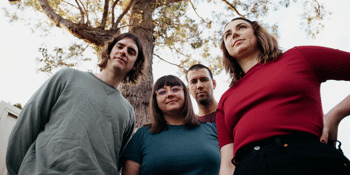 SIDEQUEST
Ursula // Slip n Slide single launch
Pretty Uglys, Sofa & Paint
Lynott's Lounge (Northbridge, WA)
Friday, 22 October 2021 8:00 pm
Indie shoegaze four-piece Ursula are back with their second single for 2021, Slip n Slide, and are launching the single with some of Perth's best: Pretty Uglys, Sofa & Paint. Catch them at Lynott's Lounge and celebrate the rebirth of shoegaze in 2021!
Don't come if you're sick or a dickhead.
We acknowledge that these events are taking place on stolen land. We acknowledge that sovereignty was never ceded and pay our respects to elders past, present and emerging. Always was, always will be Aboriginal land.